The Adult Faith Formation programs will be beginning again in September. Check out all the opportunities St. Paul's has for you to come together as a community for prayer, education, and comfort. We hope you can join us as we begin a new season of spiritual growth and renewal. Please contact Katie Van Damme 671-2100 with any questions regarding these groups.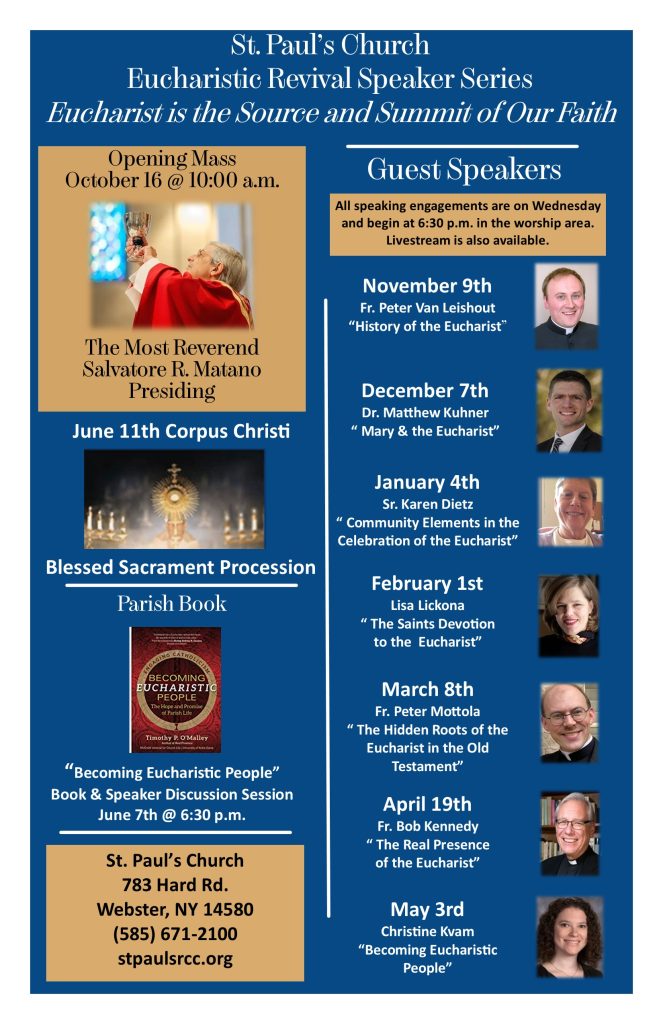 Adult Faith Formation Committee
Help us plan our events for the 2022-2023 year.  We will be scheduling speakers, planning our Coffee and Catholicism  topics, and looking at additional ways to enhance the spiritual life for the adults in our parish,  Our first meeting  for the year is Sunday September 11 at 10:00 in room 7&8.  All are welcome.
Rosary Group
Do you have 30 minutes that you can take during your lunch break for community prayer? The Rosary Group will be meeting on September 27th at 12:00 PM in the worship space, to recite the rosary in prayerful unity. Join us as we focus on the four different mysteries of the rosary. No experience necessary, just a deep longing to join in prayer for the needs of St. Paul's prayer log and your special intentions.
Coffee and Catholicism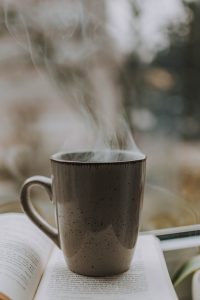 Please join us for Coffee and Catholicism on Tuesday, October 4th at 9:15 AM in room 7&8. This year we will be watching episodes of The Chosen series with group discussion to follow. This Tuesday we are watching Episode 1 of Season 1 entitled I Have Called You by Name. This episode is 50 minutes long and discussion will last approximately 20-30 minutes.
Next weekend we will be distributing copies of the book Becoming Eucharistic People by Timothy P. O'Malley after each Mass. The books are free and we will be reflecting on them throughout the course of the Eucharistic Revival.
Sunday, October 16th Bishop Salvatore Matano will be here for a very special 10:00 AM mass in celebration of the Eucharistic Revival. There will not be a 9:00 or 11:00 mass that day. Bishop Matano will be the first of many religious educators to come to St. Paul's Church throughout the Revival. More information on our speaker series is available in the Narthex and at the Adult Faith Formation table at the Ministry Fair.
Together in Grief
St. Paul's bereavement group, Together in Grief, is a small group dedicated to healing, compassion, and growth after the loss of a loved one. We join as a community to share our experiences in support of one another. This is not a counseling session with social workers, it is a support group and sharing is optional. Our next meeting will be on Thursday, October 20th at 11:00 in room 7 & 8.
Catholic Resources
Looking to enrich your spiritual life? Here are some great resources to help you grow in faith, hope, and charity.
*Please be mindful, not all resources that advertise themselves as Catholic, are truly Catholic in nature. If you have any questions regarding the authenticity of any resource you encounter please contact Katie, our Adult Faith Formation Coordinator, and she can assist you in discerning the accuracy in what you have found.
Catholic Authors:
Raymond Arroyo—pre-teens/teens
Bishop Robert Barron
Danielle Bean
Sr. Joan Chittister
C.K. Chesterton
Dr. Ray Guerendi
Dr. Scott W. Hahn
Trent Horn
Matthew Kelly
Thomas Keating
C.S. Lewis
Flannery O'Connor
Holly Ordway
Fulton J. Sheen
The Transforming Power of Christ
Thank you for partaking in this week and for allowing yourself to be open to all the possibilities Christ has intended for you. I am grateful for that week and the opportunity to get to know each of you a little more intimately. I am so blessed to work here and to serve each of you. Have a wonderful rest of your summer and thank you again for partaking in the week of Transformation and Reflection.
Photos are below!
Katie.vandamme@dor.org or 671-2100 X24
Contact
If you have any questions about any of our Adult Faith Formation programs, please contact Katie Van Damme, Adult Faith Formation Coordinator at 671-2100 x24 or katie.vandamme@dor.org.
*Program ideas and topics are always welcome and encouraged! Check back often for any schedule updates including Zoom sessions.
Advent: Reflections on the Holy Family
Please join us for our last session on December 14 when our youth reflect on Jesus' life: Jesus, Born to Save the World
We meet from 6:30 to 7:30 PM in the worship space.
Please contact Katie Van Damme with any questions about the program.
Daily Reflections for Advent and Christmas
The St. Paul's staff is pleased to offer Daily Reflections for Advent and Christmas: Waiting in Joyful Hope 2021-2022 by Catherine Upchurch. These daily devotionals will help you reflect on daily scripture, meditate on the scripture message and how it relates to your life, and conclude with introspective prayer. Books are available after mass and are limited to one per family, while supplies last.
Lenten Daily Reflection Books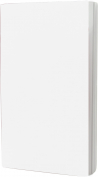 Due to popular demand, The Little White Books, which follow the Lenten Little Black Books, will be provided for each family this Easter season. These books will be available at Easter masses and they begin Easter Monday and run through Pentecost. One book per family please.
Lenten Daily Reflection Books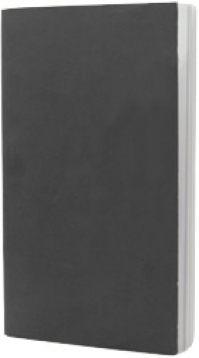 This year St. Paul's is offering The Little Black Book: Six-minute meditations of the parables of Jesus, to enhance your prayer life this Lent. These books provide a bit of knowledge about the church, saints, Holy Days, and other important facts to enhance our faith, along with an in-depth look at scripture and how it relates to our lives. These popular reflection books will be available in the Narthex the weekend of February 26 and 27 and throughout Lent, while supplies last. One book per family please.
Lenten Reflection Series: Why We're Catholic
This five part series is at 6:30 PM  in the Worship Space and focuses on the foundations of our faith.  So far we have heard about Baptism and Confirmation from Sr. Karen Dietz, the Beatitudes from Sr. Laurie Orman, and the Eucharist from Fr. Robert Kennedy, and the Nicene Creed from Christine Kvam.
This Wednesday, April 6th, St. Paul's Lenten Reflection series will conclude with Adoration of the Blessed Sacrament followed by Stations of the Cross being led by Deacon Mark and Barb Robbins. Please join us in the worship space at 6:30 as we reflect upon the last moments of Christ's life on earth.
Thank you for joining us as we have journeyed together in faith this Lent.
Please contact Katie Van Damme with any questions about the program.