Bethany House/Hope House Monthly Collection
Please place your donations  in the collection box in the Narthex when you come for mass.  (Please enter the narthex via the door on the left and remember to wear your mask and to social distance!!!)  The Good Sam Outreach Committee will deliver our donations at the end of the month. Thank you very much!
Important update! Good Sam Outreach is pleased to announce a change for the better. Most of us do not like change, but this is a good one and a testament to the generosity of the people of St. Paul's.
We have learned that our donations, as well as those of other groups and parishes, are keeping pace with Bethany House needs of food/cleaning supplies/personal care products. As a result we can now share your generous donations with Hope House, right here in Webster.
Thus, beginning in January 2022, we will be collecting donations for Hope House one month and Bethany House the next. Needs may vary so watch for their list of needs published monthly in our bulletin and website.
We THANK YOU for helping to make a big difference in so many lives!
Giving Tree
It's again the most wonderful time of the year: time to brighten the holidays for those in need!  We again have a revised Giving Tree this year. We eliminated the tags on the tree. Please refer to the list below of suggested gift items. Any of these items can be for a boy or girl, any size: infant to size 16. Purchase what you can and bring the gifts, unwrapped, to St Paul's and put them in the Narthex closet next to the library….. please, no later than December 19. Donations for "Fuel" are also being accepted this year, please make your check out to "St. Paul's" and add "Fuel" in the memo line. Please drop fuel donations in the donations slot or box.
This is the same routine we used last year because of the pandemic and it worked very well.  We will still provide needy children with some Christmas joy thanks to your continued generosity. Thank you in advance!
May God bless you and keep you safe and healthy during this holiday season.
PANTS OR JEANS
PAJAMAS
MITTENS, GLOVES, HATS
SHIRTS or TOPS
UNDERWEAR, SOCKS
TOYS, BOOKS
PLEASE NO GIFT CARDS or CASH
If you have questions please call Jean Fredericks at 645-3523.
Coat Collection
Good Sam Outreach has begun their annual collection of adult and children's coats,
sweaters, hats, mi*ens, boots, etc. for those in need. Items may be placed in the
large grey tote (outside) to the left of the church's front doors.
If you have any questions, or can help with delivering, please contact Jodie in the parish office 6712100 or Jodie.hickey@dor.org
2021 Lenten Food Drive  - Awesome!
Good Sam together with Fr. Paul and the entire parish staff wish to thank you for the incredible response to our Lenten Food Drive. Your response was nothing less than overwhelming and we were able to help so many of the less fortunate in our community. The St. Paul Parish is truly awesome! May God bless you for your generosity.
Refugee Resettlement
Good Sam Outreach is working with Catholic Family Center to help with local refugee resettlement.
Many of you may be aware that Rochester has been designated as one of the 25 cities that will receive Afghan refugees. Catholic Family Center (CFC) is already working with some of these families and preparing for others who will be coming to our area.
Recently representatives from CFC conducted a presentation to discuss their work and explain how we can help by donating our time, talent and treasure both individually and as a community. We are now planning to have Lauren Fry from Catholic Family Center come back to St. Paul's for a volunteer orientation night for those who are interested in helping. Stay tuned for updates!
We are called as faithful Catholics to do our part to help those who have suffered great loss as a result of their support of our country and desire for freedom in their homeland.
Good Sam Outreach
Giving Tree - Thank You!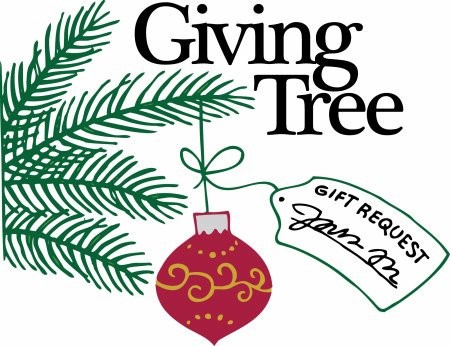 Thank you to all who generously donated through our Good Sam Outreach Giving Tree. A total of $1,820 was raised as fuel money to assist needy parishioners of Our Lady of the Americas with their heating bills. Also we received the note below regarding all the wonderful gifts:
Dear Parishioners at St. Paul's,
We were so worried this year, that because of the Covid epidemic we would have nothing to give to our poor families for Christmas. It seemed inconceivable that so many people would have nothing with which to celebrate Christ's birthday.
Were we wrong! How wonderful you were! So many gifts and so much food. So many happy families 97 (144 adults and 295 children)! Since Christmas we have helped approximately 25 more families. What a blessing you all are! How proud of you God must be that you honored His birth with love not only of Him but also of His needy children!
May He bless you in return with the warmth of His love and keep you safe and well,
Natalia Medeso & Sr. Julia Norton
Undie Sunday June 12 & 13
Good Sam Outreach will be sponsoring a special collection for Hope House the weekend of June12 and 13. They are in need of new men's, women's and especially kid's underwear and socks. Any and all sizes will be appreciated.
This is a great way to help our neighbors in need! Please put your donations in the labeled bin near the Bethany House food collection box. Thank you!
Hope House "Wish List"
Requested items for January 2022:
canned beets
spaghetti sauce (cans or jars)
chunky soup
liquid hand soap
chapstick
hand & body lotion
dish soap
toddler sized clothing (gently used or new)
towels (gently used or new)
bedding (gently used or new)
Bethany House "Wish List"
Requested items for November 2021:
Cereal (very big need)
Mac & Cheese
canned fruit
Shampoo
Conditioner
Deodorant
Body wash
hand/body lotion
Laundry detergent
March 20 & 21 – St. Joseph House of Hospitality
Canned meat (tuna, chicken, ham)
Canned vegetables
Canned fruit
Peanut butter
Jelly
Canned pork & beans
Canned stew, chili, hearty soups
Pasta