GOOD SAM OUTREACH
Summer 2023 Newsletter
Welcome to the first edition of the Good Sam Outreach Newsletter!
As St. Paul's Social Justice Ministry we receive a lot of correspondence from local organizations regarding their news, activities and needs. There is often too much we would like to share with the Parish than the weekly bulletin can accommodate. We therefore decided it would be a good idea to publish a newsletter – hopefully on a quarterly basis – to let our parishioners know about these groups and provide you with volunteer opportunities if you are interested.
The 2023 Lenten Food Drive was a tremendous success thanks to the generosity of our parishioners. We received thank you notes from many of our recipients and wanted to share a few excerpts with you. Williamson Come-Unity Center wrote "Your generosity helps to keep our food pantry full and allows us to provide healthy lunch meals for our neighbors in need. We are grateful for all you do for us and we thank God for your friendship and support." And Webster BackPack wrote "Dear Brothers and Sisters in Christ. We are humbled by the items that you collected. Please extend our thanks to all who participated . The items you provided were distributed to students in all 7 of the elementary buildings in Webster. The food insecurity that faces our children and community is clear and needs to be addressed by all." Thanks go out to Jodie, Helen, Katie and Kasey for the bulletin and web sites announcements, signage and keeping a watchful eye on the donation box!
Webster Hope is our nearby organization providing emergency food, clothing and financial assistance to Webster residents. Future activities include an on-line auction that goes live on June 27, their annual Garage Sale 9/14-9/17, a Back to School Drive and an Adopt A Family Christmas event. They are always looking for volunteers to stock the food shelves, sort donated clothing, etc. Visit their website at websternyhope@gmail.com for more information. Diana Kemp is the Good Sam liaison to Webster Hope and Bethany House and coordinates our monthly food donations while John Kosel is our ever faithful deliveryman.
Catholic Charities Family Center has been very busy relocating immigrants as they arrive in Rochester. While volunteer opportunities that directly interface with the refugees require you to complete an application and background check there are some that do not, most notably helping to set up apartments prior to the family's arrival. They notify volunteers of upcoming set up dates and have an easy sign up website that provides all needed information. They are expecting a steady stream of arrivals throughout the summer and always need new volunteers.
Contact: Christina.Krewson@fcscharities.org
Notre Dame Learning Center – Charles Settlement House, located at 71 Parkway, Rochester is run by the School Sisters of Notre Dame. Since opening in 2004 they have served over 1500 students, grades 1-9, providing one on one tutoring in math and English language arts. The volunteer tutors act as mentors along with providing academic help one hour per week per student. The tutors come from all backgrounds; most are not trained educators.
The learning center staff provide support and guidance for the tutors. St. Paul's parishioner and Good Sam member Linda Parton, has tutored math at the learning center for over 10 years. She would be happy to answer any questions you may have. Contact: linparton@gmail.com
Saint's Place Annual Super Sale will be held July 5-July 8 at St. Louis Church Campus, 64 S. Main St., Pittsford. This is their largest fundraiser of the year and offers great deals on a multitude of items. Since July 2022 Saint's Place has assisted 450 Ukrainian refugees as well as hundreds from other countries (Afghanistan, Syria, Turkey, Iraq, Congo, Venezuela, Haiti and Sudan) providing beds, new mattresses, household items and clothing. For questions regarding the Sale or how to help call 585-385-6860.
We recently collected casual and business-casual clothes for Angels of Mercy, which offers free clothing to women transitioning from major challenges and re-entering the work force. If you missed our collection you can take donations to their Butterfly Boutique at 692 Winton Road N. Phone #: 585-730-4556. Thanks to Marilyn Merrigan for spearheading this drive!
Our next issue will include updates on Webster Backpack, St. Michael's Woodshop, the Giving Tree, Webster Comfort Care and more. If you are involved in a group or activity that you would like our parishioners to learn about please contact D.A. Hutnick at dhutnick@aol.com.
Good Sam Outreach will be hosting Coffee Hour on Sunday, June. We want to thank
Karen Napoli for resurrecting and organizing this ministry!
Good Sam Outreach is always looking for new members. Why not attend one of our meetings and check us out!! Next meeting September 13 @ 7:00 pm.
Bethany House/Webster Hope Monthly Collection
A reminder that we alternate between Bethany and Hope House as our monthly recipient. We THANK YOU for helping to make a big difference in so many lives!
Please place your donations in the collection box in the Narthex when you come for Mass. The Good Sam Outreach Committee will deliver our donations at the end of the month. Thank you very much!
Bethany House Wish List
We are in need of the following:
Canned protein (tuna, chicken, beef)
Tomato sauce
Jellies and Jams
canned fruit
cereal
Clorox (or similar) wipes
Shampoo
floor cleaner
Toothpaste and toothbrushes
bar soaps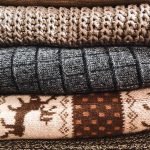 Coat Collection
The people of St. Paul's have been very generous to donate coats, hats, boots, gloves/ miens for those who need these items to challenge the cold they face this year. Good Sam is now collecting and distributing winter clothing to centers we know will distribute them fairly and wisely. Needed are winter items in good or new condition, especially those for children. Please deposit your donations in the chest downstairs at the boom of the south stairwell or in the tote outside of the Narthex. On behalf of the Good Sam Committee: Thank you for making winter comfort possible for those in need.
If you have any questions, or can help with delivering, please contact Jodie in the parish office 671- 2100 or Jodie.hickey@dor.org
School Supply Collection
Dear St. Paul's Parishioners,
We are so grateful to you for donating school supplies for our "Back to School Night."
We had over 60 children come and pick out their school supplies!
Thank you for your generosity in helping us meet such a great demand.
God bless you,
Webster Hope
Refugee Diaper Drive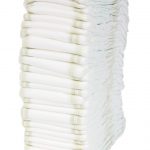 Good Sam Outreach will be sponsoring a special collection local Afghanistan refugees in need of disposable diapers. Sizes requested are newborn, size 1, size 4 and up. The collection will be the weekend of October 8 & 9. Please place your donations in the specially marked bins in the hallway outside the parish office. Thank you!
Bethany House/Hope House Monthly Collection
This month (August) St. Paul's supports Webster Hope. Instead of collecting food, they have asked us to continue to collect the school supplies that are needed to serve the youth in our community.
Please place your donations (in a paper bag) in the collection box in the Narthex. The Good Sam Outreach Committee will deliver our donations at the end of the month.
Here is an extensive list that was compiled from the Webster School District supply list. They are asking for new supplies only.
Thank you for your generosity in supporting Webster Hope!
2022 Lenten Food Drive - March 5/6 through April 9/10
St Paul's annual Lenten Food Drive supports the many people in our communities who are in need of assistance. Donations are collected for one specific location per week:
Hope House, our local Webster food pantry,
Webster Back Pack, which currently distributes weekly food bags to 97 kids in our elementary schools,
Williamson Come-Unity Center, the Wayne County food pantry,
Sister Regis Food Cupboard,
St. Joseph House of Hospitality, and the
Eastern Service Workers Assoc. which provides weekly food boxes to the Bay Street area.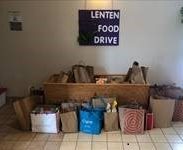 Please place your donations in paper bags in the bin in the Narthex before or after Mass. Deliveries will be made at the beginning of the following week.
Thank you for last week's donations!
2022 Lenten Food Drive  - Awesome!
Good Sam together with Fr. Paul and the entire parish staff wish to thank you for the incredible response to our Lenten Food Drive. Your response was nothing less than overwhelming and we were able to help so many of the less fortunate in our community. Our parish is truly awesome! May God bless you for your generosity.
Giving Tree - Thank You!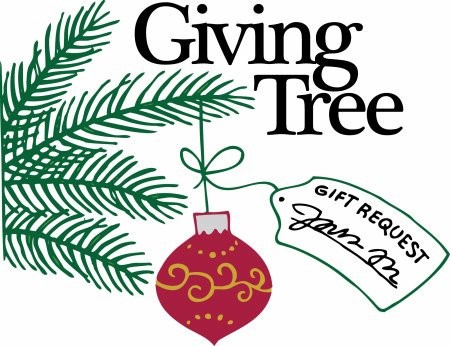 Thank you to all who generously donated through our Good Sam Outreach Giving Tree. A total of $1,820 was raised as fuel money to assist needy parishioners of Our Lady of the Americas with their heating bills. Also we received the note below regarding all the wonderful gifts:
Dear Parishioners at St. Paul's,
We were so worried this year, that because of the Covid epidemic we would have nothing to give to our poor families for Christmas. It seemed inconceivable that so many people would have nothing with which to celebrate Christ's birthday.
Were we wrong! How wonderful you were! So many gifts and so much food. So many happy families 97 (144 adults and 295 children)! Since Christmas we have helped approximately 25 more families. What a blessing you all are! How proud of you God must be that you honored His birth with love not only of Him but also of His needy children!
May He bless you in return with the warmth of His love and keep you safe and well,
Natalia Medeso & Sr. Julia Norton
Bethany House "Wish List"
Requested items for November 2022
Cereal
Snack items
Pasta sauce
Peanut butter
Disposable coffee cups (to distribute warms drinks to homeless community members)
Webster Hope "School Supply Wish List"
Requested items for August 2022:
pencil box or pouch
scissors
Sanford Magic Rub white erasers
durable plastic 2 pocket folders
highlighters
pencils
black or blue pens
basic color pencils or markers
Expo low odor dry erase markers
fine tip black Sharpie markers
Crayola crayons, 12-24, please no larger
index cards
post-it or sticky notes
wired headphones or earbuds
small rulers
glue sticks
ziplock gallon bags
spiral notebooks
composition notebooks, wide or college ruled
loose leaf paper, wide or college ruled
book bags and string bags
socks (all ages & sizes)
underwear (all ages & sizes)
Lenten Food Drive – Week #6
April 9-10 – St. Joseph House of Hospitality
Canned meat (tuna, chicken, ham)
Canned vegetables & fruit
Canned hearty soup, stew, & chili
Spaghetti sauce
Peanut butter & jelly